People! It's officially been two years. TWO YEARS! (can we get a round of applause, please?) It hasn't been easy, but damn has it been fun. We've cultivated a powerhouse staff and one of our proudest accomplishments is our retention rates. 10 of our current staff members have been with us since the beginning (we only have 12 staff members).  The neighborhood, our regulars, and our staff make the 13 hours shifts worth it. We decided to celebrate this momentous anniversary with a list of our top moments from the past two years.
Winning the CT Food Lovers, best pizza in Connecticut.
On October 17th 2017 the votes were tallied and the winners were announced. By an online vote, One6Three was crowned Connecticut's best pizza place. WTNH invited Andrew onto their morning show to make pizzas live and talk about the pies, the place, and the joys of running a small business.
2. One6Three's first ever pizza eating competition.
The Stage:  12 contestants and their cheer squads gathered at the restaurant to see who could scarf the most pizza in 20 minutes. The Victor: One brave soul was able to eat two entire 16-inch pies in 20 minutes.  The Spoils: All of the proceeds were donated to IRIS. Stay tuned because we'll be hosting our second competition soon.
3. Getting engaged in the restaurant with the help of the local police.
After years and years (and years) of dating, Andrew finally popped the question to Alexa. With the help of the New Haven Police Department and a carefully planned prank, Andrew got down on one knee in the dining room and asked Alexa to be his wife. Awwwwwwww!!
4. Becoming friends with all of the business and residents in the area.
When Andrew and Alexa moved into 163 Foster Street, they knew that the East Rock neighborhood was cool, but they had no idea just how cool. In the two years that we've been here, we've been able to get to know and form friendships with the businesses and residents all around us. From the schools to the non-profits, to the customers who walk over for lunch or dinner, we are beyond blessed to have picked such a kick-ass location!
5. Being named one of the best mac and cheese dishes in New Haven
One of the things that sets One6Three apart from their competition is their amazing menu. It's not just pizza, baby: Chicken and Waffles, Pig Candy, Wings, Cheese Curds, Poutine (ok, I'm drooling now) and Angle's Cast Iron Mac and Cheese. On February 2nd Ellen Sue added us to her list of the best Mac and Cheese in New Haven for The Arts Paper
 6. Being named one of the most dog-friendly restaurants in New Haven
Other than pizza, there is nothing we love more than our furry friends. Collectively, our staff has over 15 pets. We wanted to make sure that our love for animals translated to our restaurant. Stacey has actually trained dogs to beg at the door for meatballs. We were honored to be included in Amelia Kennedy's article, "The 9 Best Dog-Friendly Restaurants and Cafés in New Haven." What can we say? We really woof puppers and doggos.
7. Becoming News-worthy
The New Haven Independent, The Daily Nutmeg, The New Haven Register, and Ann Nyberg have all run stories about One6Three. We couldn't be more proud of our little place and our staff. And now we're basically celebrities, so that's pretty cool.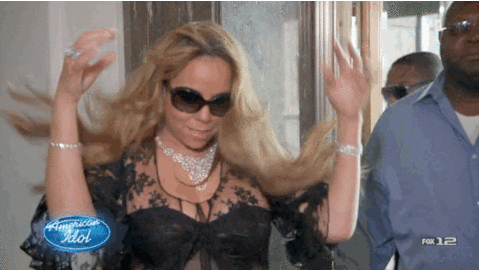 8. Giving back to the community through fundraisers and event donations
Right from the start, it was important to us to give back to the community. We pledged to help the schools, non-profits, and locals in any way that we could. In the past two years, we've hosted fundraisers for East Rock School, Achievement First Amistad High, Worthington Hooker, IRIS, Building it Together, Yale Children's Hospital and we've provided gift cards, free food, and services to the countless others. We are so blessed, and it's important to us that we spread that around.
Heres to (at least) two more years. Stick around because at the very least, we can promise it will be delicious and interesting.